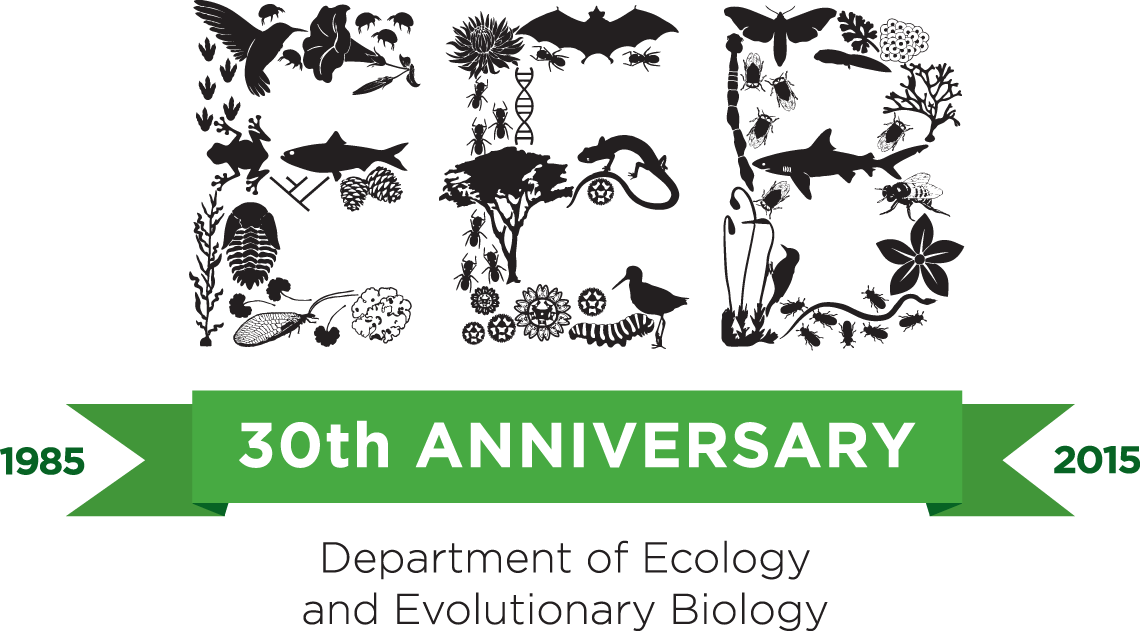 In the last 10 years our graduate students have held 25 NSF, 2 Fulbright, 3 Switzer, 1 NASA and 2 EPA Star fellowships, and have earned 69 awards from professional societies, including 16 for best presentation. Over 90 % of our Ph.D. graduates now hold academic or government positions.
In celebration of our 30th Anniversary, the faculty of EEB have established a fund to promote excellence in research by our outstanding graduate students. You can contribute to this effort by donating to:
It is easy to give! Go to the secure online giving site at The University of Connecticut Foundation, Inc. Check the box for "Other gift designation not listed above" and in the "Gift Designation" box, and enter the number and name of the EEB Endowment of your choice. We appreciate your support!
Other EEB Endowed Accounts
30839 Ecology & Evolutionary Biology
30976 Biodiversity Research Collections
30988 Center for Conservation and Biodiversity
31279 Carl Schaefer (student publication costs)
31333 Betty Foster Feingold (Algae & lichen research)
30244 Francis R. Trainor (Aquatic Ecology)
30126 Ronald Bamford (Botany)
30269 Henry N. Andrews (Botany)
31432 Rednalis Endowment (Plant Ecology)
30587 James A. Slater (Entomology)
30922 Russell & Betty DeCoursey (Entomology)
30932 Walter R. Whitworth (Fishes)
30930 John Rankin, Jr. (Marine Sciences)
30926 George Clark, Jr. (Ornithology)
30829 Jerauld Manter (Ornithology)
30240 Judith Humphry Shaw (Parasitology)
30115 Lawrence R. Penner (Parasitology & Invertebrate Zoology)
30076 Ralph M. Wetzel (Vertebrate Biology)
30387 Rettenmeyer Ant Guest
Other EEB Funds
22437 Katie Bu Memorial
22530 Annual Best Ph.D. Thesis
22873 Mehrhoff Ph.D. Conservation & Biodiversity